The Lead up to…
I was really looking forward to photographing this wedding. I'd photographed Lindsay's sister's wedding a couple of years back and loved working with their family. I had met Matt briefly at that wedding and thought he was a very capable and bright man. Lindsey struck me as a very bright lady with a lot of talent. Our conversations leading up to the wedding were very interesting.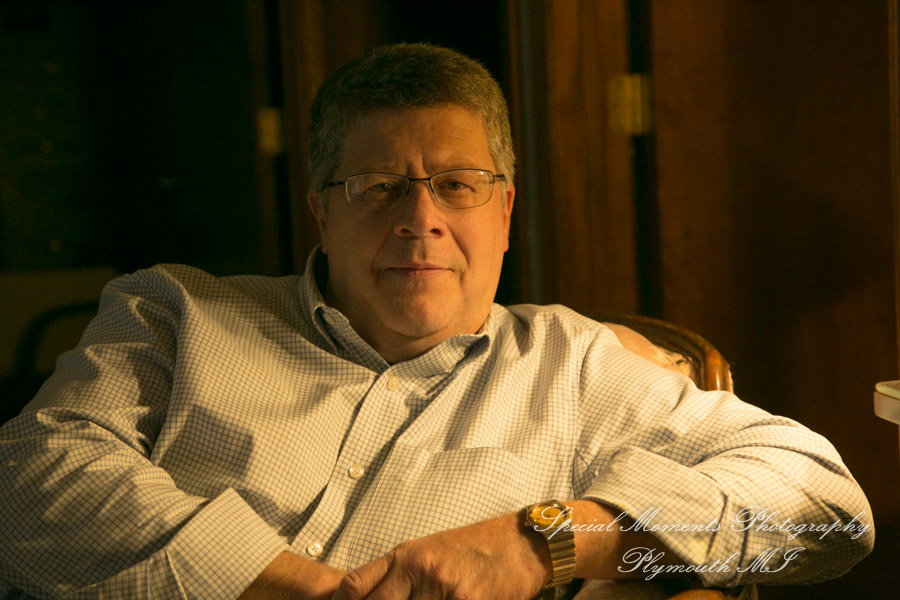 As we prepared for the wedding I remember growing more and more excited about working with them because I knew it would be a very enjoyable day. The service was held at Mill Race Village in Northville and the reception was going to be at Northville Hills Golf Club.  This made for two gorgeous backdrops for the event. It is a beautiful little historic site where buildings from the surrounding community were moved here by some forward thinking people for preservation purposes.
The Service…
We met at the church in the village for a few getting ready pictures before the service began and got off to a great start. I love the shot of the bride in the center between her mom and her sister looking out the window. You can really feel the energy in the room and the love in this family. The wedding took place in a small garden area in front of the one of the old homes. It was a beautiful shaded spot and meant it was quite comfortable for the guests.
After the service we took care of a few key family shots and then went back into the little church for a couple of pictures the couple really wanted. The rest of the family went on to the reception while the couple stayed back for some gorgeous pictures around Mill Race Village.
The Reception…
The reception was held at Northville Hills Golf Club in Northville. Lexi Herrala (Banquet Sales Director) and her staff do a fantastic job with the setup and the food. Being that it was a small wedding with only a few guests in attendance, it made for a very intimate affair. After dinner the couple had a first dance on the dance floor followed by a mother-son and father-daughter dance. The party was intimate and beautiful.
A couple of people got up to dance but the majority of the guests spent time visiting and catching up with one another. It was really a beautiful event. At sunset, we went outside for a few pictures looking over the golf course, the light was absolutely gorgeous and so were they!
Looking forward…
We wish them the very best in life and want to thank them for letting us capture this small and beautiful event. Special Moments really enjoyed working with them and I hope great things for their future.
We can't wait for our next Golf Course wedding!
In your journey to see more great wedding photography from Mill Race, check out Teresa and Remko's wedding here.
---
---
A note about our logo on these photos…
The logo you see on these BLOG post images are for our web presence.  This helps us should someone stumble on one of our image. It can lead them back to our site and we just might get a new booking from it.  Your final images will be free of watermarks and ready for you to print or post.
---
---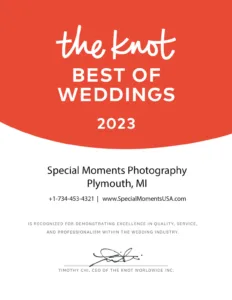 ---