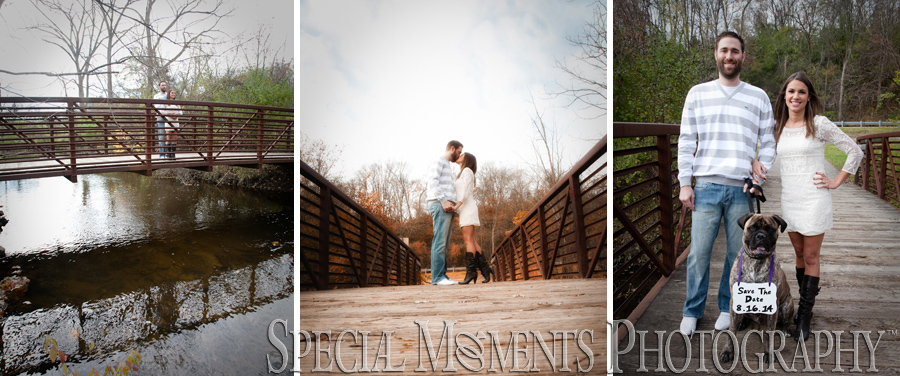 Marilyn and Stephen are a beautiful young couple getting married next summer. Fortunately we were able to take advantage of some pretty fall colors for their engagement session this year. Hines Park is full of endless picturesque backgrounds and they seemed happy and comfortable. Even their adorable pooch obliged us for some great shots. Given that much of the fall color had fallen to the ground and Marilyn and Stephen ended their session playing in the leaves. What fun! We are looking forward to your wedding. Enjoy the photos & here are some highlights from the shoot.
Locations:
Engagement Photos: Cass Benton Park Hines Drive Northville
Photographer: Lisa H.
---