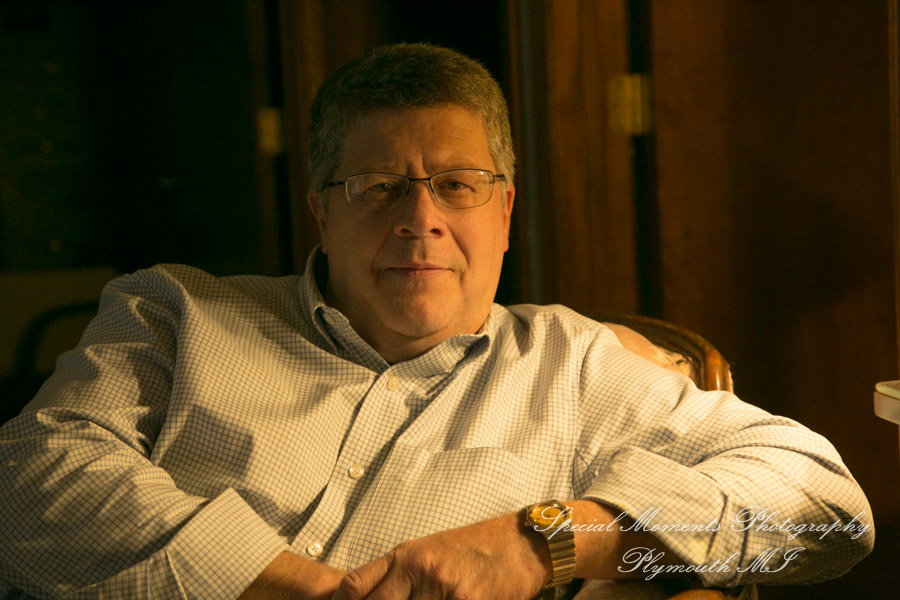 St. Ambrose Catholic Church Wedding…
The wedding for Lisa and Chris was such a gorgeous event. Photographing at St. Ambrose Catholic Church has an incredible feeling about it. It is such a historically important Church in our city. Chris and Lisa got married at the altar as their favorite friends and guests looked on. The smile on Chris's face as Lisa walks down the aisle is priceless.
An important note about single photographer weddings at St. Ambrose Catholic is that often people think you can't get the various angles with one shooter but I think this shows with proper placement and a good eye, it can be done without any problem. Quietly moving around during the service and getting different angles is completely possible and unobtrusive. 
Downtown Detroit…
After the service we did the family photos in about 15 to 20 minutes then took off out into the city. We made a stop at the Fox Theater, some allies around the city, the Town Pump and several other good spots. 
The Party…
The Roostertail is one of the best spots in the city and it has one of the most incredible views out across the water! Cocktail hour was full of joy and excitement. After dinner and toasts the couple took the dance floor. Music Box Productions as always does an amazing job with the music and the entertainment. We went outside for some night shots toward the end of the evening with a beautiful Detroit night sky glowing over the river.
We had a fantastic time with them and wish them the very best life has to offer!
---
---

---