This is a throwback Thursday blog.
We wanted to go back and revisit Dave and Angie's wedding at Ss Peter and Paul's Jesuit Church in Detroit. The reception was at The Colony Club in Detroit. This was a particularly meaningful wedding because of the season. The snow flying around us today takes me back to a beautiful winter day when I met Dave and Angie at a coffee shop at the train station in Venice, Italy. We were going to shoot their engagement pictures in the beautiful city of canals.
The service at Ss. Peter and Paul Jesuit Church Detroit MI…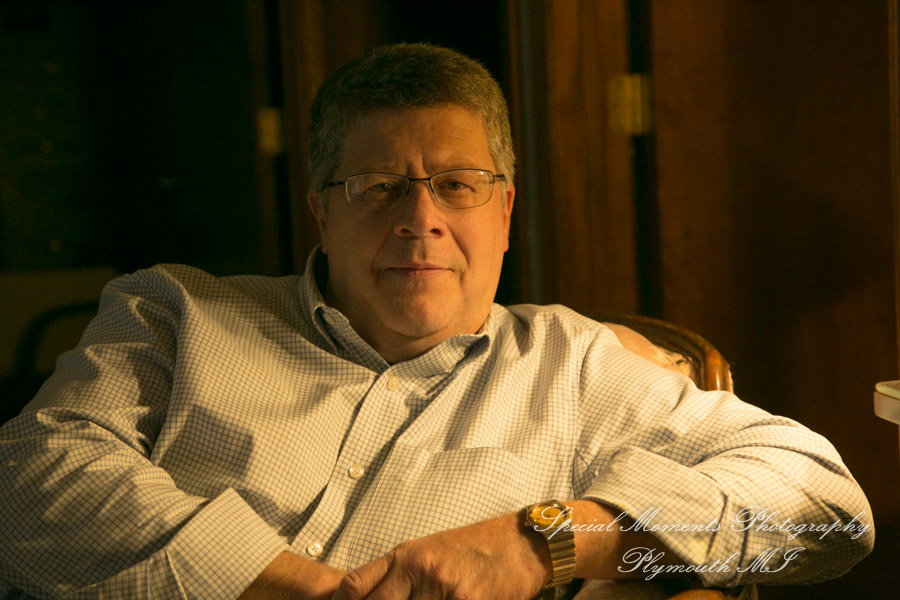 I had such a good time with them at the engagement photo session and was really looking forward to this wedding day. The radiant smiles they both had on their faces were mesmerizing. We met at the church for a few getting ready pictures before the mass. The excitement in the room was very high in anticipation of Angie walking down the aisle. I just love the picture of her coming to the front door with her dad about to greet her. The back lighting and glow around her is telling of the mood, angelic in a word.
Some thoughts on how light works…
I look back at the quality of the light that day and it stands out. Each time I pick up a camera and study the light it has a different quality. It might be something that I recognized from the past but I am always amazed at the subtlety I see. The mass concluded with a kiss and an exit. I'm particularly drawn to the picture of them coming back up the aisle after the kiss and seeing that beautiful dome ceiling rising up above them in the church.
We spent about 20 minutes doing family photos. It always helps when a group has a good list in mind because things go much smoother. Of course, they were very well organized! After the service they jumped in their limo bus and we went over to Elmwood cemetery. May sound like a strange place to start but there's some beautiful rolling hills and quite an open space to photograph in.
Downtown Detroit for some shots…
We made our way around Detroit while stopping at some neat alleys and the DIA. We made a pit stop in front of Fox Theater before heading over to The Colony Club. The room was set and we had a chance to size it up before guests were let upstairs from Cocktail hour.
One of the neat things about the colony Club is the balcony overlooking the ballroom. The bride and groom came out on the balcony for their introduction which gives all the guests a view of the new couple. The emotion in the room was high and everyone cheered for the bride and groom.
(CONTINUED ON BELOW PHOTOS…)
---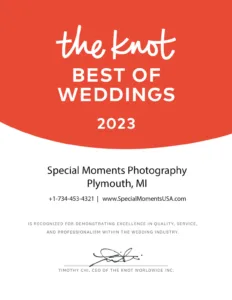 ---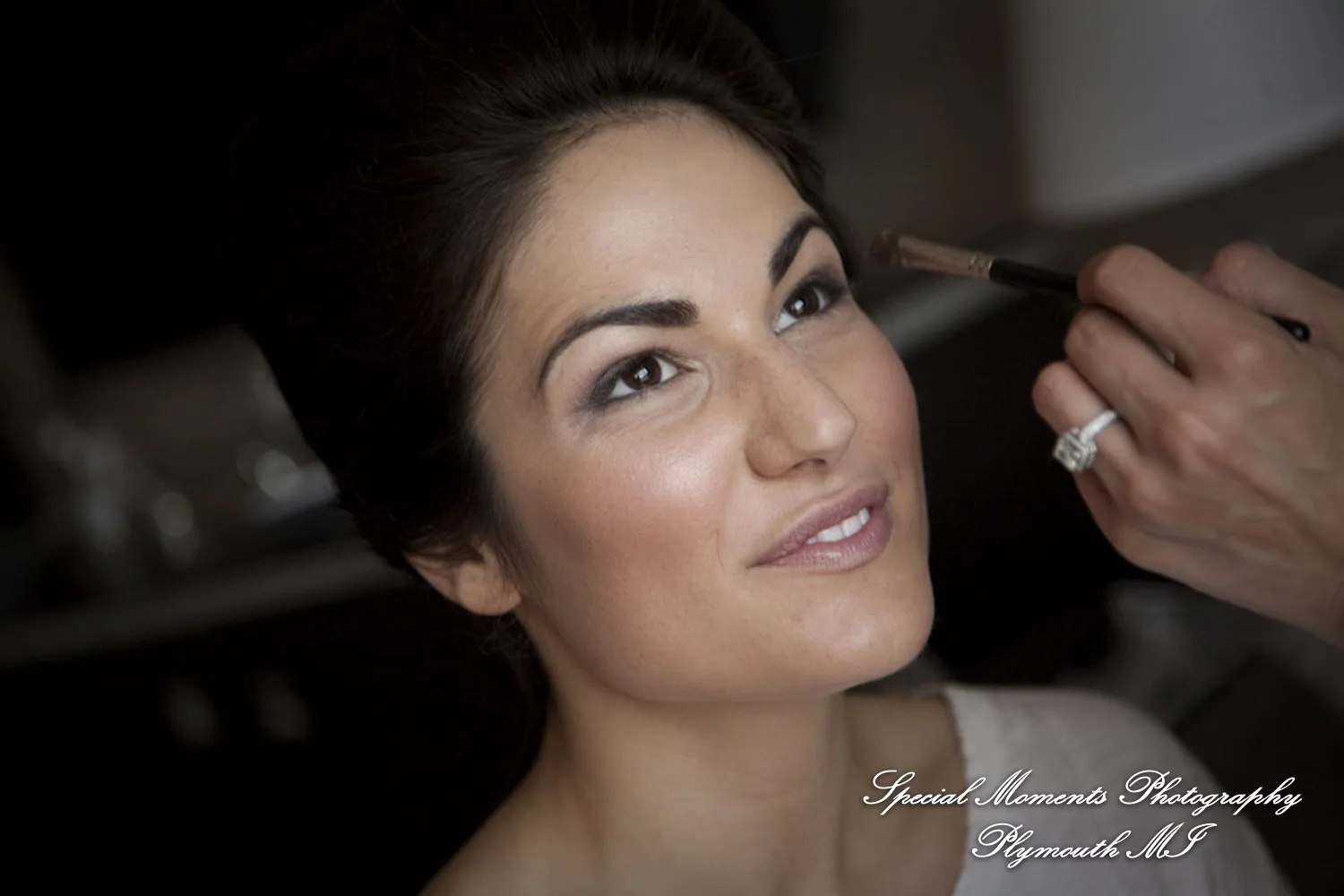 Their engagement session in Venice Italy…
I am thinking back to their engagement session I shot for them in Venice Italy. I remember sitting with Angie and her mom in the lobby of our office when the idea was first conceived. Dave was playing hockey for a team in Northern Italy and only had a break at Christmas time. It just seemed like such a great opportunity to travel to Italy and meet up with them to shoot their engagement session. We had such a fun time and here's a link to that blog post.
Many of their friends from Italy had come over for the reception at The Colony Club. I found it a lot of fun to listen to them talking amongst one another and hearing the Italian language spoken again. I'm a huge fan of Italy and have traveled there probably eight times over the years. I have some great friends around Rome and Florence. I'm looking forward to my next trip over there.
The party and dancing…
After a scrumptious dinner the couple took to the floor for their first dance together as a married couple. I love this room. We put a cool vignette effect on one of the images to blur out the edges. I kind of like that sometimes. It can be overdone pretty easily though so we use this filter sparingly. Later in the evening we went outside for a few night shots in the street. It was a beautiful manhole cover blowing steam that made for a cool effect.
We can't wait for our next Ss. Peter & Paul Jesuit Church wedding!
In your journey to see more great wedding photography from Ss Peter and Paul, check out Angie & Kyle's wedding here.
---
A note on our logo on these photos…
The logo you see on these BLOG post images are for our web presence. This helps us should someone stumble on one of our image. It can lead them back to our site and we just might get a new booking from it. Your final images will be free of watermarks and ready for you to print or post.
---
---