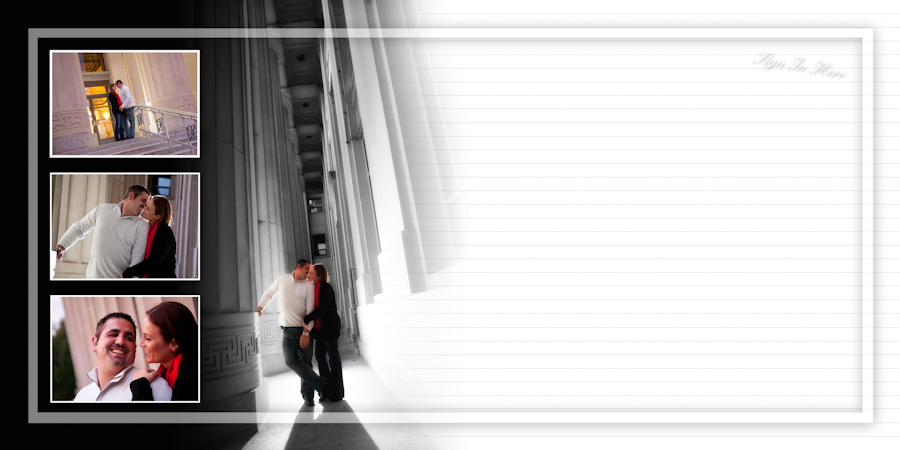 Wedding Guest Sign in Book.
Guest Sign-in books like this make for a beautiful way for your guests to sign in at the reception!
A few weeks ago we met up with the clients for their engagement photo session in Ann Arbor MI. It was a beautiful evening, the sun was going down and we walked around campus taking some really nice stuff. Later we designed this sign in book for them to lay out at the wedding reception for the guests to leave a message for the bride and groom and enjoy some of the photos from the engagement shoot.
Wedding Guest Sign-in Book
---