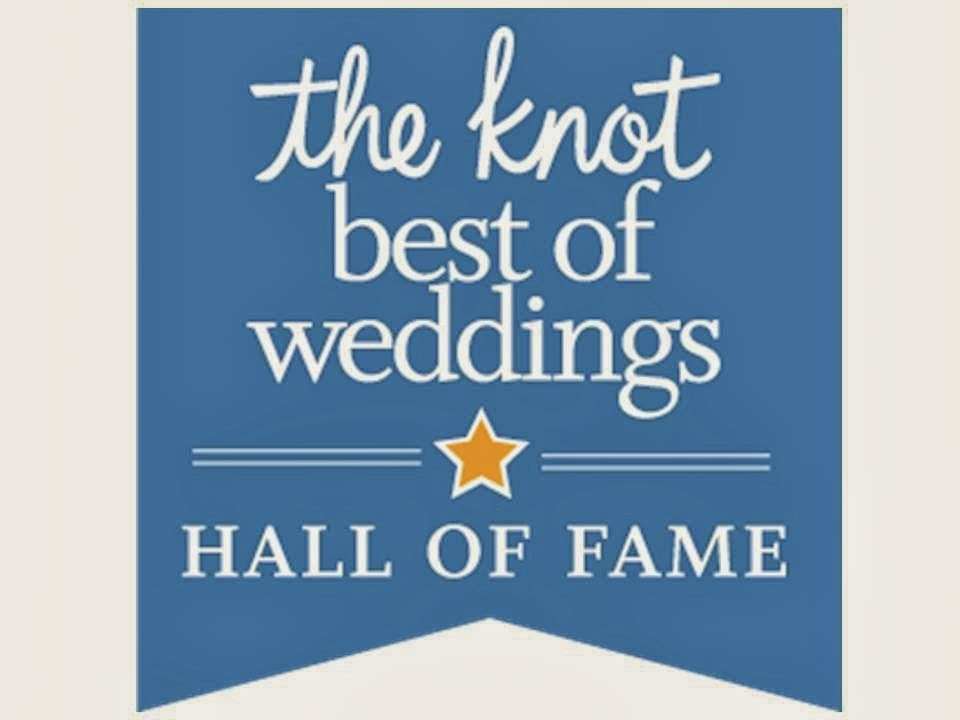 IBM Awards & Recognizes Achievement of Special Moments Photography
IBM Customer Success
Special Moments Photography captures its wedding market with services on demand
A wedding photography business has to do more than capture perfect moments of the marriage day on film. Artistry is one thing; supporting and growing a thriving business is another. To succeed, the business must have close collaboration between staff and contract photographers, excellent communications between wedding parties with both staff and photographers, and well-orchestrated workflows to ensure precise scheduling, accurate billing, and timely delivery of the photographic end results.
The Challenge: Automate workflows and increase collaboration among customers, contract photographers and in-house staff for greater efficiency and responsiveness.
The Solution: Giving customers, staff, and contract photographers anytime, anywhere collaborative access to shared information would streamline operations, increase customer satisfaction, and foster growth
The Solution: An IBM Lotus Domino-based workflow and collaboration solution that automates manual processes and binds Special Moments more closely with its customers.
Overview
Frequently, however, wedding photography firms fall short of this ideal. That was the situation facing Special Moments Photography of Plymouth, Michigan. The company had grown at ~20% a year since its founding in 1992 and had become one of Detroit's most successful specialty photography firms, doing
"We're creative people, not IT folks, and the IBM® Lotus® Domino™ solution lets us focus on the warm and fuzzy side of life, which is vital in our business. It lets us take on more weddings without increasing staff, while also improving on the quality we're known for. Our Domino environment has made it possible for us to think of opening up another location and even scaling beyond that."
— Patrick Abel, President Special Moments Photography
The Benefit:
Increase in sales referrals from 30 to 45%; 27% increase in revenues; increased customer satisfaction and staff productivity; significantly higher volume business without additional staff
~ 200 weddings a year. But the firm's growing success caused it problems.
There was no central point of communication among customers, photographers and office staff, making it difficult to coordinate photographers with wedding parties and ensure that they knew what services customers had requested. Scheduling was done manually, with the result that sometimes important design meetings (in which customers were to choose the kind of photography and wedding books they wanted) were missed. Billing and follow-up were also done manually, requiring frequent phone calls. Special Moments' staff was spending too much time playing catch-up rather than meeting the needs of existing customers or making new sales. The company began "feeling the pain," in the words of Special Moments President and founder Patrick Abel, and found itself cutting back on the work it took on. It faced the possibility that it could no longer grow.
The root of the problem
At the core of Special Moments' problems was the lack of an integrated, collaborative solution that would allow customers, employees and contract photographers to work together. The company had a variety of disconnected systems on its PC-based local area network (LAN). For customer records, it used a Microsoft Access database, but those records were made available only to internal employees, not to contract photographers or customers. Excel was used for creating reports, and there were separate email and calendaring programs, used only by internal staff. None of the systems were tied together — so even if an Access record showed that there was an upcoming wedding, that information would not be reflected in the calendaring program, and photographers could not be automatically scheduled. A great deal of work was done on paper, in hand-written notes that could be easily lost, remembers Abel.
Moving to the Lotus collaborativeplatform
To solve its problems and turn the firm into an on-demand, collaborative business, Special Moments consulted an IBM Premier Business Partner, Datanational Corporation. As a 24 year veteran in the computer systems industry, Datanational was able to review Special Moments' business processes and the issues that they were experiencing on a daily basis. Based upon this review, it was clear that the Lotus Domino platform needed to be the base foundation of the solution. Datanational quickly engaged its Domino development team.
Datanational designed and created this high-value business solution which incorporates email, calendaring, workflow, reporting, content management, and highly flexible security. Collaborative tools and a central information repository shared by customers, contract photographers and staffers allow people to communicate with each other easily, and the workflows automate many important business tasks such as scheduling appointments and sending out bills. Datanational was able to leverage.
• Improved relationships with customers and higher customer satisfaction
• Sales referrals increased from 30 to 45%
• Significant volume growth without addition of staff
• Happier, more productive employees
• Smoother operations
• Improved collection rates
• 27% increase in revenues
On-Demand Benefits
brides-to-be, then interview them and enter the information manually into a database. Not surprisingly, errors could be made, or brides-to-be were not called at the right time. Now with automation, all the information is gathered and records are created without intervention by a Special Moments employee. Multiply that one small piece of automation by 100 steps, then multiply that by the 200 weddings the firm handles per year to envision the enormous time savings.
Additionally, instead of wasting time on manual clerical tasks, the staff is now better able to serve customers – very important in a business that requires a high degree of customer service and hand-holding. As Abel says, "This is a completely customized business. What each customer gets is completely unique, and once you create it, you can only sell it once. And when a customer makes a specific request, there is only one right answer to what they want." Employees can now direct their focus to meeting those custom requests — and to making new sales. The system, Abel says, "has allowed us to grow, to take on more jobs, and to manage them more smoothly, without adding staff."
Collaboration is king
Automation is only one benefit of the Domino solution. Also important is the way the collaborative tools enable Special Moments as an on-demand, customer-centric business, capable of responding to customer requests whenever and wherever they are made. A Web site allows customers to see all their current information
Special Moments' existing system and infrastructure, using Domino to deliver web based content that is stored in the customer's Microsoft Access database.
Automating business processes
To automate its process flows, Special Moments sat down with Datanational and mapped out, from end to end, every interaction that it has with a customer from the time the customer is a prospect to the time the wedding takes place, to the delivery of the wedding book, to the final billing procedures. Additionally, it mapped out the relationships between those interactions — for example, that a design meeting has to be held with each customer before a wedding book can be created, and that an invoice needs to be sent out after the book is delivered.
In all, approximately 100 such steps were identified. The Domino application automates and manages them all in a continuous workflow. For example, in a process called the pre-bridal survey, basic information needs to be gathered from the bride — such as the size and location of the wedding and what kind of photography is wanted. Several days after a contract is signed, the Domino application automatically sends out an email to the bride with a link to a Web questionnaire. When the bride fills out the form, her record is automatically populated in the database.
Previously, employees had to remember to call every one of the
• IBM Lotus Notes
• IBM Lotus domino Enterprise Server
Key Components
• Datanational Business Partner
© Copyright IBM Corporation 2004  Lotus SoftwareIBM Software GroupOne Rogers StreetCambridge, MA 02142USA
Produced in the United States of America01-04All Rights Reserved.
® IBM, the IBM logo, the e-business logo, Lotus, Lotus Notes, Lotus Domino, and Sametime are trademarks of IBM Corporation in the United States, other countries, or both
Other company, product and service names may be trademarks or service marks of others.
This case study illustrates how one IBM customer uses IBM Lotus products. Many factors have contributed to the results and benefits described. IBM does not guarantee comparable results. All information contained herein was provided by the featured IBM customer. IBM does not attest to its accuracy. Nothing contained in this documentation is intended to, nor shall have the effect of, creating any warranties or representations from IBM or expressed or implied recommendation or endorsement by IBM of any third party product or service.
References in this publication to IBM products or services do not imply that IBM intends to make them available in all countries in which IBM operates.
The IBM home page on the Internet can be found at ibm.com
and requests, and to update their information at times convenient to them without having to contact Special Moments employees. Photographers also use the Web site to get the latest information about wedding plans, including last-minute changes about where the wedding is taking place. Via a link to an online mapping site, the site even provides driving directions.
Future plans
Special Moments plans to grow — and to continue to add to its Lotus Domino solution. On the back end, it is considering migrating to a SQL database because of its powerful processing and querying tools. Special Moments also plans to use additional Lotus applications to improve its ability to collaborate with customers.
"Down the line, we will probably implement Lotus Instant Messaging (Sametime®) so that through our Web site a customer can chat with a sales representative or photographer," Abel says. "And we're also considering Lotus Web Conferencing (Sametime) for bringing folks together to meet with each other conveniently online."
With a smoothly operating, on-demand environment in place, Special Moments' future is bright. It is taking on more work, considering opening up a new location and possibly scaling even beyond that. "The scalability of Domino has been critical for us," says Abel. "We're now at the stage where we can confidently take on more work because we have an integrated system and workflows in place, and the management tools scale easily."
For more information on Special Moments, visit the company's web site at https://www.SpecialMomentsUSA.com For more information on Datanational Corporation, visit them at https://www.datanat.com/.
For more Customer Success Stories
visit www.lotus.com and www-3.ibm.com/software/success